Test & development
We conduct test growing over 500 varieties per year for each season and accumulate in the database system.
As a leading company specially Orientals in Japan, we precisely evaluate and select the right varieties that can demonstrate existence value in the medium to long term. Also we develop those items aiming to stable increase of bulb supply.
In the cooperation with hybridizing company, we conduct quarantine tests twice in a year for the number varieties before named.
Our comprehensive test program receive the compliment from overseas.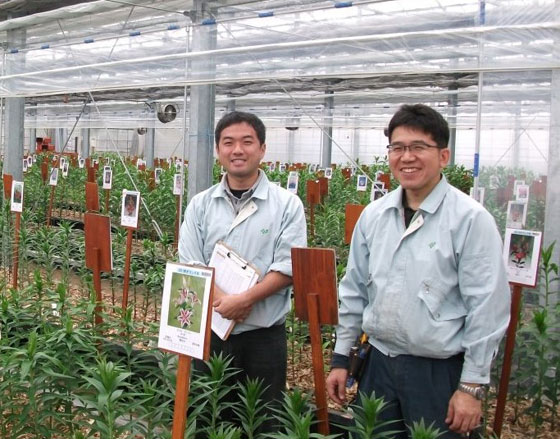 Creative Promotion
The experience of 10 years Lily Festa were integrated to Lily Fair June in 2017, which started as a largest lily promotion event.
Promotion team for flower & people are designed in 2016 and create the opportunity to lead the people to Lily. Together with collaborator who sympathize our idea, circle of action is getting wider gradually.
There are things deeper at heart than just see the flower as material.
Way of Lily itself teach us something.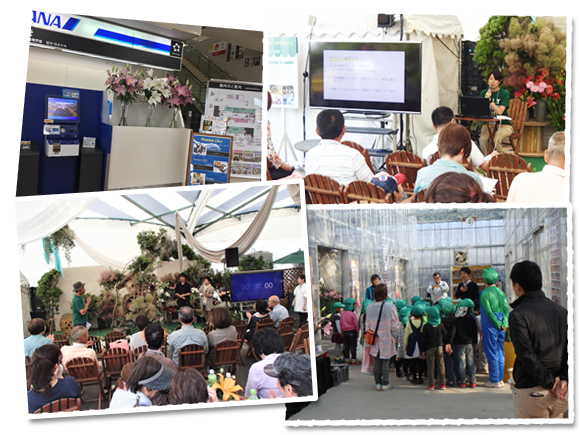 Inspection of Bulb fields
Lily Bulb is alive, which shows difference in quality and condition depending on the environment and production system.
We regularly visit production area of the north & South hemisphere every year and check the growing situation by hands and foots, and our survey provides the report to customers as a latest information.
While adapting to weather conditions and changes in the market, we are evolving cooperation with the bulb production side and striving to secure the quality with technology and efforts matching the times.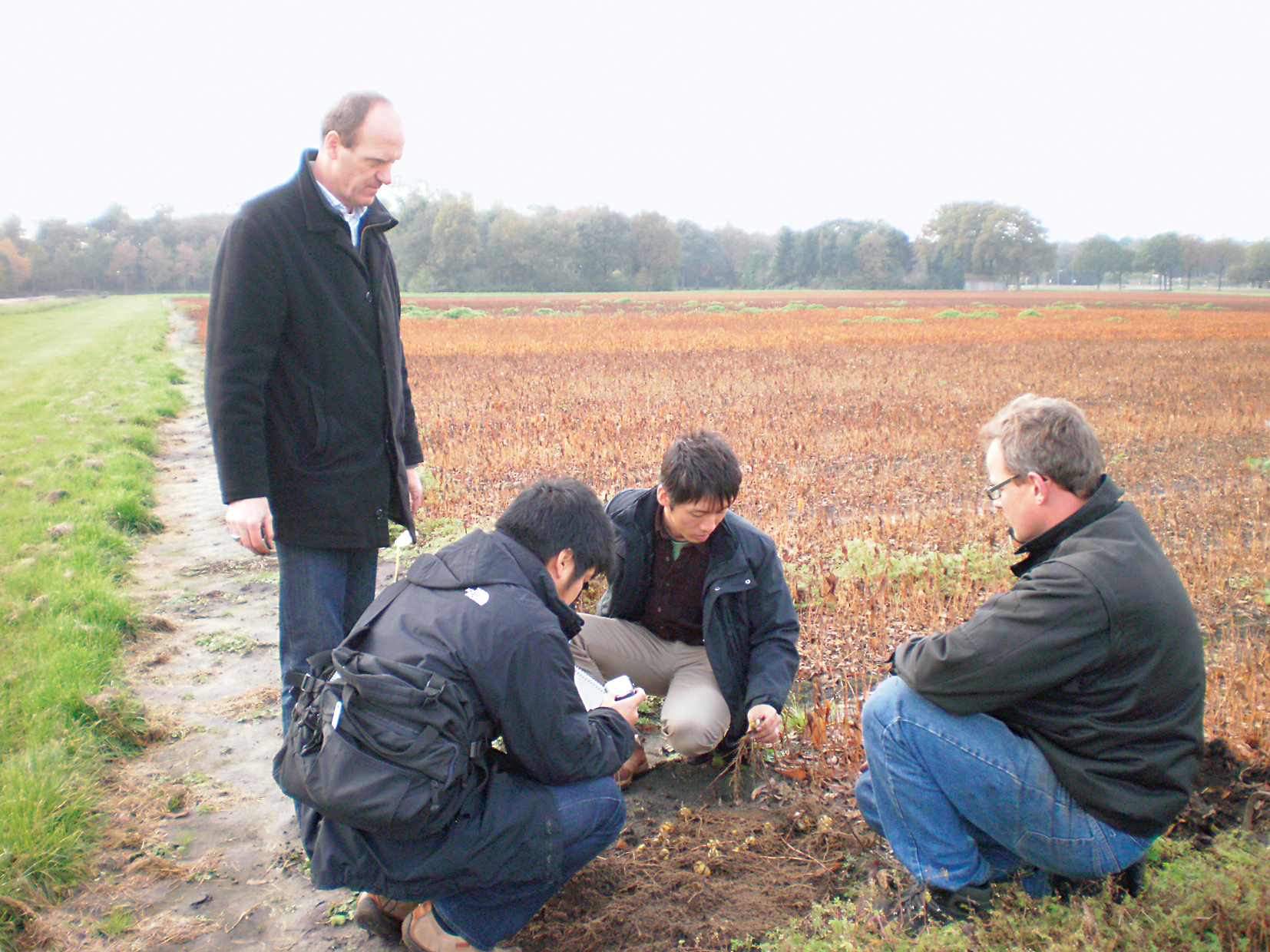 Import and Transport
We import each product in optimum condition according to customer's production schedule.
We utilize the system, enhance information sharing and planning with the export company, which improved the efficiency of transportation and the accuracy of the variety assortment.
Even in the modern age of advanced ICT, the world of agricultural item's transportation is dependent on weather, So we feel connection and communication are key.
With the awareness of carrying living things, we will continue bulb transport to meet your needs.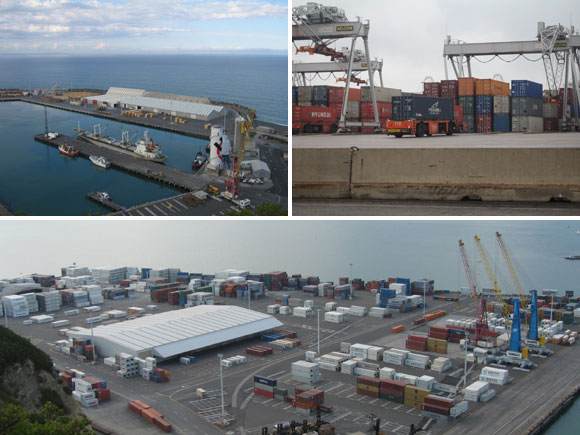 Management of growth in cold temperature
Depending on each product and time, storage temperature is different, so we mind very much.
Since the bulbs are raw and living, they do not freeze even under a minus temperature, which require high precision temperature (humidity) management by the representative bulb dedicated cooling storage.
Strictly, state of the bulb changes from moment to moment, so quality control team is looking, touching, moving and managing them.
There is a difference in storage quality, which can't be prevented by management of leaving machines.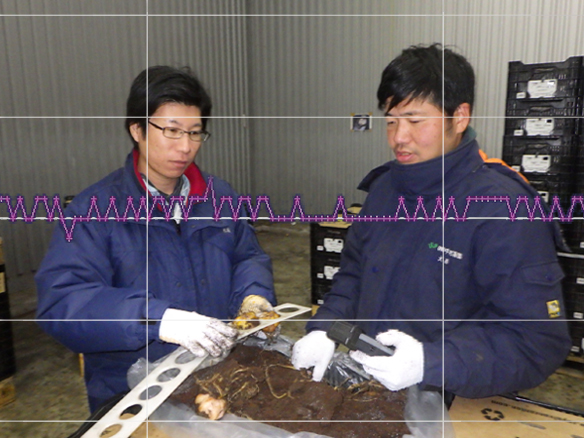 Shipping and Delivery
Japan with four seasons is hot in summer and cold in winter, change of temperature and humidity stress bulbs.
In order to realize long-term stable storage, we carry the product's receipt and shipping without breaking the cold chain, by transporting whole trucks and containers to the cooling facility.
Since it is agriculture, your schedule may change depending on the weather.
As for urgent instructions, we also accept shipping and delivery by contacting the day before (business day).
Defrosting service with free shipping fee (profit!) Is also popular.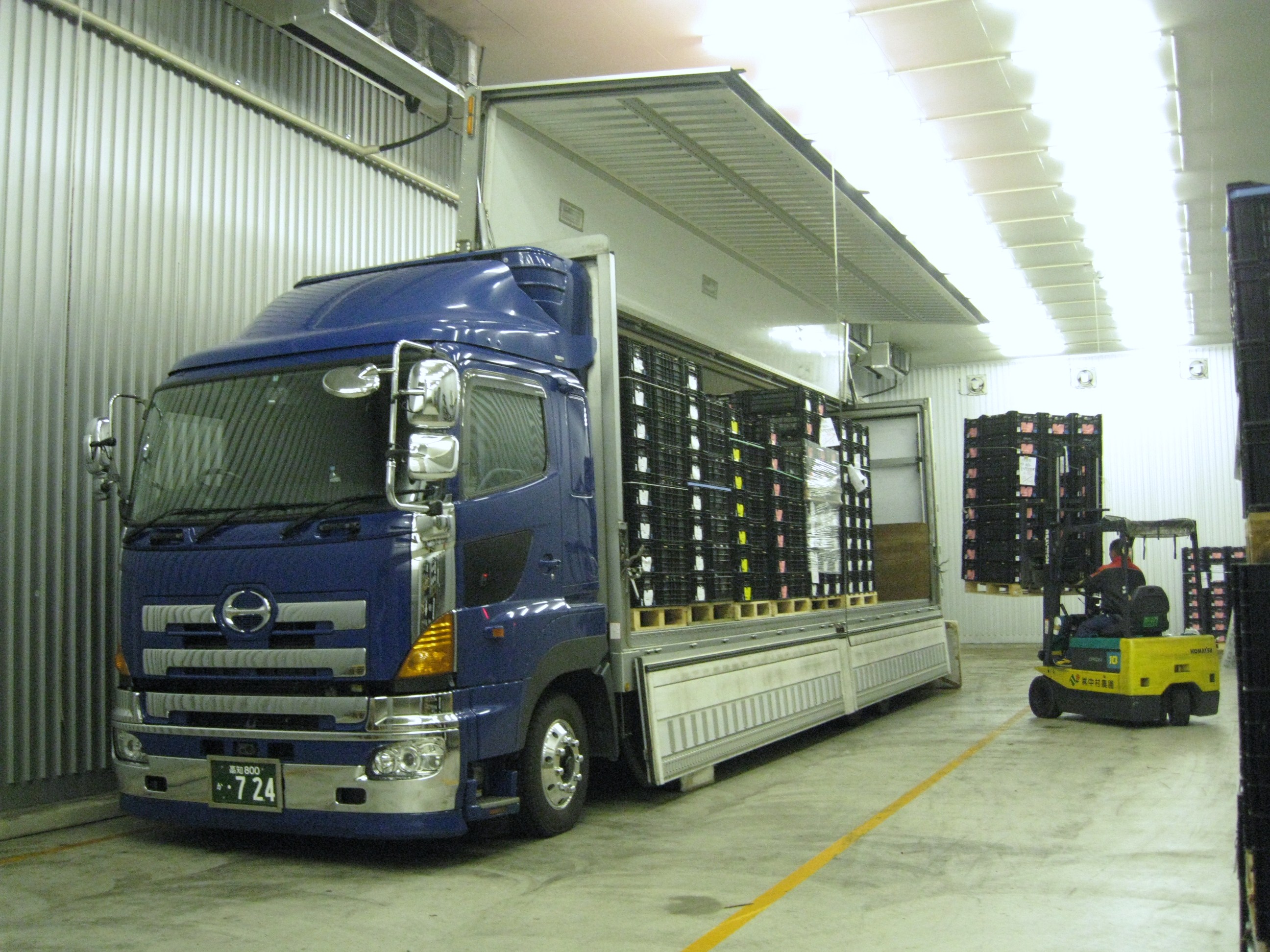 Together with flower growers
From Hokkaido in the north to Okinawa in the south, the optimum production period and growing circumstance are greatly different.
Therefor by visits and conversations, we will introduce products that match your strategy.
Consultation on production plan is also available by providing appropriate information based on data and experience.
Relation on bulb is deep and long, we will interact with customers and family, to support the success of cut flower production beyond generations.
We would like to ask for your support and cooperation in Nakamura-Noen which we are working together.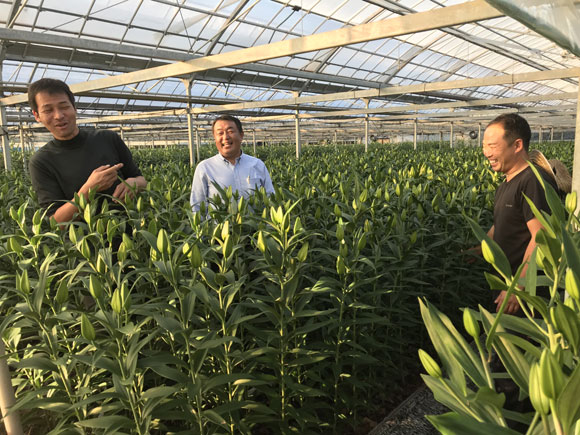 Recycle
In order to recycle plastic case used at import as a resource, the crushing plant to make chip-shaped plastic was installed In 2004.
As a company engaged in agriculture, we are conscious of energy saving and recycling society.
LED lighting, heat pumps for horticulture and so on are also taken in early.